The 27th Annual George Sherriff Memorial Invitational will held on on November 18 at St. Paul's Presbyterian Church in Hamilton, Ontario.
The adjudicators for this year's competition will be Michael Grey, Margaret Houlihan and Willie McCallum. Our Master of Ceremonies for the day will be Peter Aumonier.
The 6/8 March event will commence at 10 a.m. The Piobaireachd event will commence at 12:30 p.m. after a lunch break. The final March, Strathspey & Reel event will take place at 7:30 p.m.
The church doors will open at 9 a.m.
The results and presentation of awards will take place immediately following the March, Strathspey & Reel event in the evening.

A list of the 2023 competitors and their bios can be found here.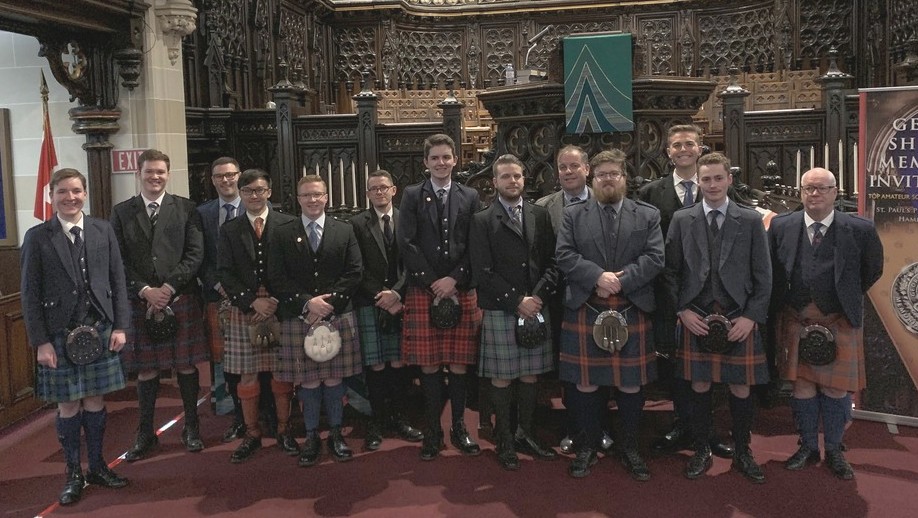 *picture from the 2019 G.S.M.I.