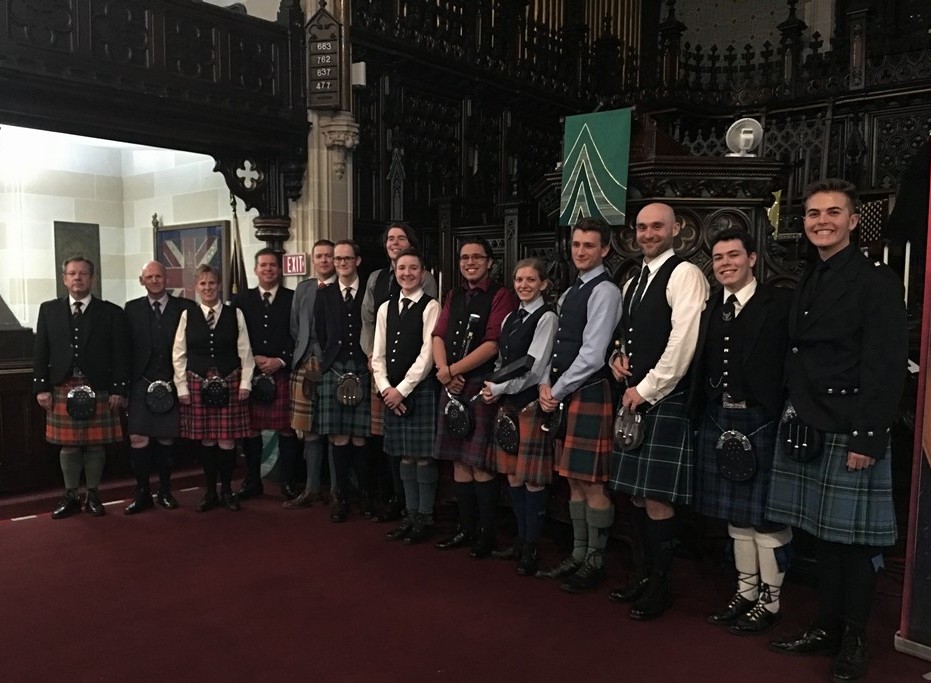 The George Sheriff Memorial Invitational was held Saturday, November 19th, 2016, and for the second year in a row Austin Diepenhorst took the overall prize, this year on the strength of a 1st place finish in each of the three events. Complete results are available HERE.
Here he is with 2016 adjudicatiors [L-R] Shaunna Hilder, Austin, Donald MacPhee, and Andrew Hayes.
It was an amazing day of music, made possible by great performers, volunteers, the audience, and by our many sponsors, without whom this would not be possible.