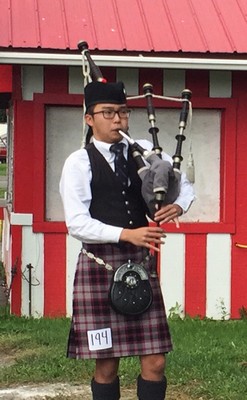 Kevin Darmadi is a 16-year-old high school junior at St. Thomas Episcopal School in Houston, Texas. This is his eighth year piping under instructors Lyric Todkill, Nick Hudson, and Mike Cusack. He currently plays with the St.Thomas Episcopal School Pipe Band, recently winning the Grade 3 contest at the 2017 and 2018 American Pipe Band Championships in Norfolk, Virginia. He has also been playing with the St. Thomas Alumni Pipe Band for 2 years now, winning second in Grade 2 at the 2018 World Pipe Band Championships in Glasgow, Scotland.
This season was a successful season for Kevin. As of September, he is ranked first overall in the EUSPBA in Grade 1 for light music and piobaireachd. He has won Grade 1 Piper of the Day prizes at the Loch Norman Highland Games and the Capital District Highland Games. He earned second overall at the 2018 Metro Cup Invitational Amateur contest in Newark, New Jersey. He also won the overall amateur prize at the United States Piping Foundation by getting first in the piobaireachd and third in the MSR. This is his first year getting invited to both the Nicol Brown and George Sheriff Amateur competitions.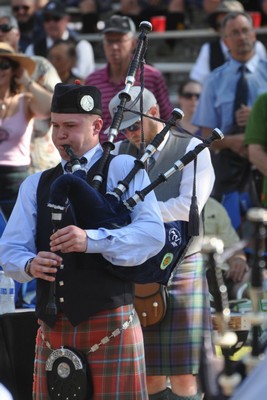 Joseph Horwath is 18 years old and a senior at Heritage High School. He began bagpiping in 2006 at the age of 6, however, he did not start competing until 2013. His first teacher was Bob Pennington and shortly after that he moved on to Dennis Lowe. He currently takes instruction from various teachers as well as his instruction at Alma College. Along with helping out the Alma College Pipe Band he also plays with the Great Lakes Pipe Band (grade 2) from Cleveland, Ohio.
Over the past five years Joey has competed in MWPBA, EUSPBA, PPBSO, and WUSPBA sanctioned games. He has placed top three in several events in each association including the North American Championships. This summer Joey was the amateur piper of the day at the Pleasanton Highland Games in California as well as the Alma Highland Festival. He placed 2nd at WinterStorm and was the overall winner at the Balmoral Classic. This summer Joey competed at the Pipe Idol event at the Piping Live festival in Glasgow, Scotland.
Joey has attended the Ohio Scottish Arts School since 2015 where he has received instruction from Stephen MacNeil, Barry Conway, Andrew Duncan and Craig Munro.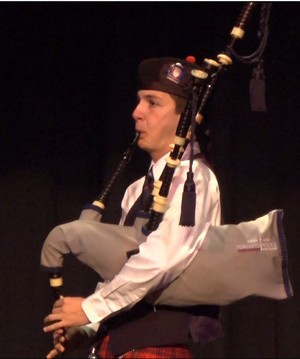 Colin Johnstone is 18 years old and has been taught by his grandfather, Reay Mackay and his mom, Glenna Mackay-Johnstone. He is a member of the Toronto Police Grade 1 Pipe Band. The bagpipes he is playing today, hold much sentimental value, as they were his grandfather's.
Bagpipes aren't Colin's only musical instrument. He has been playing piano for the past 12 years. He is in the 9th grade, Royal Conservatory Music program. He has just started his first year at York University, as a Computer Science student.
In 2018, Colin won:
- Overall Champion Supreme in the Senior Amateur Piobaireachd - PPBSO
- The Captain Iain Macdonald Memorial Trophy - Medley competition
- Fergus Highland Games Piper of the Day and 19 and Under Piper of the Day
- Overall Champion Supreme, Senior Amateur Piobaireachd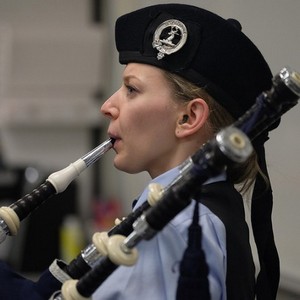 Tori Killoran is a Criminology student at Simon Fraser University (SFU) in Burnaby, British Columbia, currently residing in Pitt Meadows, BC. She started piping at the age of 9 under the instruction of Scot Kortegaard and later Edmund Chilton. Currently, Tori receives instruction from Jack Lee. The Kamloops Pipe Band Society was the first band that Tori played with, and in 2011 she joined the Robert Malcolm Memorial (RMM) organization. In 2015, she was promoted to the Simon Fraser University Pipe Band.
One highlight in Tori's piping career has been playing at the Glasgow Concert Hall for the Pre-Worlds Concert in 2015. Tori is also a competitive highland dancer who has represented British Columbia at the Canadian Highland Dancing Championships four times. One of the highlights of Tori's dancing career was being a part of the 2014 Royal Edinburgh Military Tattoo Highland Dance Team. Tori enjoys sharing her passion of the Scottish Arts with her piping and dancing students. When not piping, dancing, or studying, Tori enjoys hiking, biking, and camping.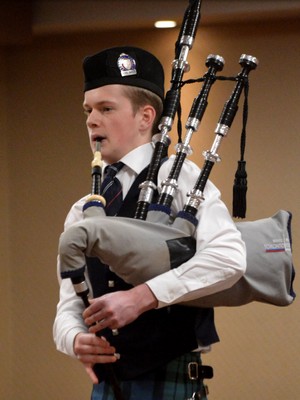 Gavin Mackay is a 17-year-old high school student in Grade 12 at Cameron Heights Collegiate in Kitchener, Ontario. He started piping at the age of 10 under the expert guidance of Gail Brown, Ed Neigh, and more recently, Jim McGillivray. Gavin comes from a family of pipers, as his two aunts, Angela and Lynda, along with his father, Andrew, are all pipers and have previously competed at the 'Sherriff'.
This season, Gavin was the overall winner of the Grade 1 circuit in Ontario, placing 1st in Light Music and 2nd in Piobaireachd. He is currently a member of the Grade 1 Toronto Police Pipe Band which is full of great players and great people, with PM Sean McKeown and PS Ian K. MacDonald providing their expert advice.
Gavin wants to thank his grandparents, Susan and Mike Mackay at Ben Bhraggie House, for everything they contribute to his piping and all of his immediate and extended family for their constant support, encouragement and for always providing the biggest cheering section. And finally thanks to the PPBSO for their continued support.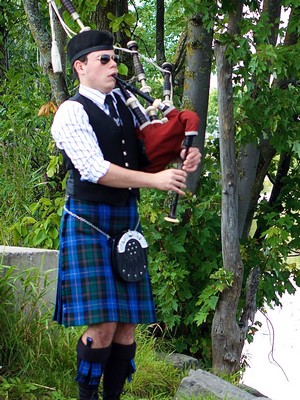 Mark McClennan is second-year Engineering student at the University of Guelph, born and raised in Guelph Ontario. Mark began piping in 2010 when he joined the 121 Red Arrows Air Cadet Pipe Band. In 2011, Mark joined the Guelph Pipe Band where he is currently still an active member. Mark began his piping tuition with Tyler Bridge and moved up the ranks quickly from grade five to the top level of grade one. He currently sees Bob Worrall for Piobaireachd and light music tuition.
In the fall of 2016, Mark placed 1st in Piobaireachd at the Balmoral Classic Solo Piping Championship in Pittsburgh. Mark also competes at the Toronto Knockout Piping Competition series and has received the John Wilson Memorial Piping Award, the Pipe Major Archie Dewar Memorial Piping Award, and the 6/8 March Geoff Neigh Piping Award.
Mark has graduated the Royal Canadian Air Cadet Program where he earned his glider pilots license and was Pipe Major of the Air Cadet Pipe Band. Mark also earned the Gold Level Duke of Edinburgh Award which is an international program designed to challenge and empower young people with focus on skill development, community service, physical fitness, and outdoor adventure. He was presented the award by Prince Harry at the Royal York Hotel in Toronto Canada.
Mark teaches bagpipes and enjoys helping his students develop a passion for pipe music and is grateful for the continued support from his family, friends, and piping mentors in his piping aspirations.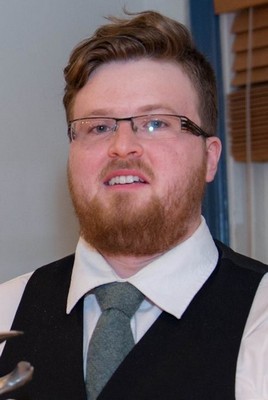 Liam Melville starting piping at the age of 12 with the 653 Air Cadet Squadron in his hometown of Renfrew, Ontario, and he joined the Arnprior McNab Pipes and Drums, under the tutelage of Bobbie Smith, soon after. At age 14 he began solo lessons with Ross Brown of Kingston, Ontario, who took him to grade 1 before a 5-year hiatus from competitive solo playing starting in 2011. He currently studies with Andrea Boyd and teaches a number of piping students from his home near Carleton Place, Ontario.
During his break from solos, he became Pipe Major of the Arnprior McNab Pipes and Drums for multiple competition seasons, the highlight of which was leading them to win the Grade 4 Champion Supreme title in 2016. A first for the band. Afterwards, he spent two seasons with the Ottawa Police Pipe band (Gr. 1). He is currently in his first year with the 78th Fraser Highlanders (Ontario).
Liam is also an accomplished Kit Drummer. He studied Jazz performance at Carleton University and toured nationally with an award-winning Canadian Blues band. During this time, he travelled the country from coast-to-coast while still competing in the Ontario pipe band circuit.
Liam would like to thank his parents, his partner Andrea (also a piper), his instructors, and all his friends in the Ontario piping and drumming community for their support and camaraderie.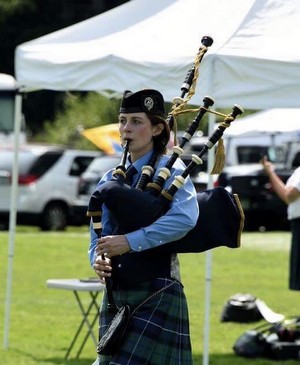 Brannagh O'Donnell is a first-year Business student at Trinity Western University, who started piping at the age of 10 under her grandfather. Since then, Brannagh has taken lessons from various instructors and now studies under Jack Lee. At age 14, she joined the Worcester Kiltie Pipe Band, and currently plays with them in the Grade 2 arena.
As a soloist, Brannagh has had a successful season, and has received various prizes including a 1st Place 2/4 March prize in Maxville. Brannagh is currently ranked as the highest aggregate Grade 1 competitor in the Northeast division of EUSPBA and as of September, 2nd in the EUSPBA Grade 1 overall season standings. This is Brannagh's first opportunity to compete at the Sherriff and she is excited to play in the contest. Brannagh would like to thank her family for their constant support.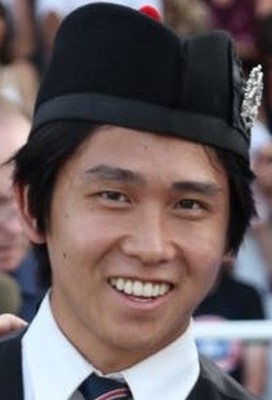 Alexander Seto is a recent graduate from Western University, and is currently pursuing a Master's in psychology. He began learning the pipes when he was 12 years old, at a local independent school, St. Andrew's College, under the tutelage of Ellen Mole and Jim McGillivray. Alexander continued to play and progress within this band and eventually became pipe major in his senior year of high school.
Alexander currently competes in the PPBSO circuit and has been in the grade one level since 2013. He missed last year's season to studying and travelling abroad in Australia, but was eager to get back into the piping scene this year. This past season, Alexander finished in 2nd place in the combined Champion Supreme standings for Grade 1 Light Music and Senior Amateur Piobaireachd. He was fortunate enough to be named amateur piper of the day at the Cobourg, Maxville, and Almonte highland games. Alexander is thankful to have been invited to the Nicol-Brown competition this year, as well as compete in the George Sheriff for the second time.
Alexander would like to thank Ellen and Jim for their guidance and instruction, and also give a huge thanks to his parents and brother for their ongoing support and endless hours put in by them to help him succeed.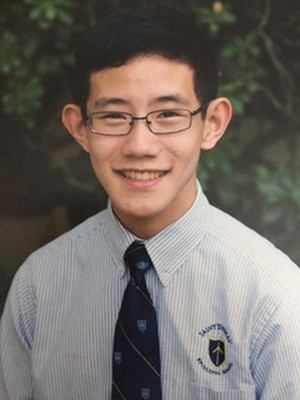 Filemon Tan is a senior at St. Thomas Episcopal School. Here, he serves as Pipe Major of the "A" Band and receives instruction from Mike Cusack, Lyric Todkill, and Nick Hudson. He also plays in the St. Thomas Alumni Band, with which he won second in the Grade Two World Pipe Band Championships in 2018.
In solos, Filemon won both Grade One events at Winter Storm and the light music at the US Piping Foundation Competition. In Scotland, he received a fourth and fifth in the juvenile grade at Cowal. Besides piping, Filemon enjoys singing and has an fondness for museums.